Veeder-Root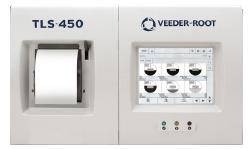 ATG Certification
Veeder-Root Certified Trainer class for ATG. This course will certify technicians on the TLS-450PLUS, TLS4c, TLS4i, TLS-450, and TLS-350 consoles.

Class Information
This 4 day Hands-On class begins Monday morning at 8:00am CST. Lunch break is at 11:30am and class ends at 5:00pm, but could go longer. Fridays class will end at 4:30pm. The final written test will be given on the last day of class. Please schedule travel plans accordingly.
4 Day Class
Prerequisite: Veeder Root Installers certification Valid GVR "Fueling Site Safety" certification
$2000.00 per Technician with ELECTRONIC manuals (Includes class day's lunch) Every Technician must also bring a Lock-Out/Tag-Out kit (as in Granger catalog # 5U714 or similar).
Level 1 Installer Certification and GVR Fueling Site Safety Certification is mandatory for this class.
New Technicians that DO NOT have a Technician number through Gilbarco Veeder Root must fill out the form at https://www.gilbarco.com/trnorder/start.cfm


Class begins at 8:00am CST Monday Morning
February 7/10, 2017
March 28/31, 2017
May 8/11, 2017
July 11/14, 2017
September 11/14, 2017
October 26/29, 2017
November 13/16, 2017
Classes can be added for 3 techs or more.
Flexpay IV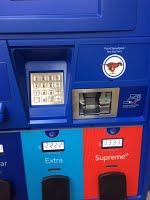 As of January 3, 2017 the Flexpay IV equipment is still a separate certification. Flexpay IV classes are scheduled.
Prerequisite: A valid "Dispenser Certification" is required. 6 months Service Station Field Experience, GVR Technician number with a valid GVR Fueling Site Safety certification GVR ASC, CSC Technicians
$275.00 per Technician per class